This is a sponsored post written by me on behalf of
Alcon
. All opinions are 100% mine.
I've been a corrective lense wearer since the early age of 8 (that's me on the right). It first began when I started noticing that I was having difficulty seeing the clock from almost any distance. I was taken to an optometrist and hence given my first pair of glasses. Like most kids who put on glasses for the first time, I experienced that moment when I suddenly thought I had developed super sight powers. Trees had leaves! Clocks had numbers! People had faces! Of course, to everyone else it was business as usual.
I wore glasses for the next 8 years and then moved to contact lenses which I have happily worn ever since. Unfortunately, my eyesight has never changed for the better. At best, it's evened out these past 10 years and I know that soon because I'll be entering my 40s
in addition to my inability to see things far away
I could also be facing presbyopia.
Presbyopia is an eye condition that often begins in your early to mid-40s, and involves the gradual loss of the eye's ability to actively focus on close objects. Worldwide, nearly 1.7 billion people have presbyopia, and this number is expected to soar to 2.1 billion by 2020. The first signs of presbyopia are eyestrain, difficulty seeing in dim light and problems focusing on small objects and/or fine print found on items such as smart phones, computers, books and menus.
Did you know that according to a survey conducted by Jacksonville University and aging expert, Dr. Heather Hausenblas:
- To help feel younger, many adults are taking important steps, such as dyeing their hair (42%) and wearing youthful outfits (37%).
- Facelifts and teeth whitening are seen as some of the most expensive ways to look younger. Yet, the majority of adults have overlooked a simple and easy solution to help look younger – removing their readers.
- The survey showed that one in four adults think reading glasses makes you look at least 10 years older. However, 50% of adults wear them.
- Nearly half of Americans surveyed (49%) said they would consider avoiding reading glasses if they knew it made them look older.
Removing reading glasses and wearing Alcon's Multifocal contact lenses is a simple and easy option to help people look the age they feel while correcting presbyopia. Available in daily disposable and monthly wear options, Alcon Multifocal contact lenses allow for a range of prescription strengths to blend across the lens and are a proven option to correct the vision of people with presbyopia.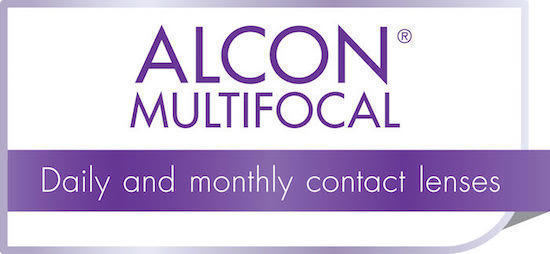 Don't let your fear of reading glasses keep you from enjoying the
words in your favorite book, recognizing a friend's face in a dim restaurant or enjoying family photos on your cellphone. Get your super sight powers back! To learn more and receive a free trial, please visit
LoseYourReaders.com
*High oxygen transmissible lenses. Dk/t=138 @ -3.00D
.
†
Eye exam may be required. Professional fees may apply. At participating offices.
Important Information for AIR OPTIX® AQUA Multifocal (lotrafilcon B) contact lenses:
For daily wear or extended wear up to 6 nights for near/far-sightedness and/or presbyopia. Risk of serious eye problems (i.e., corneal ulcer) is greater for extended wear. In rare cases, loss of vision may result. Side effects like discomfort, mild burning or stinging may occur.
Ask your eye care professional for complete wear, care, and safety information.