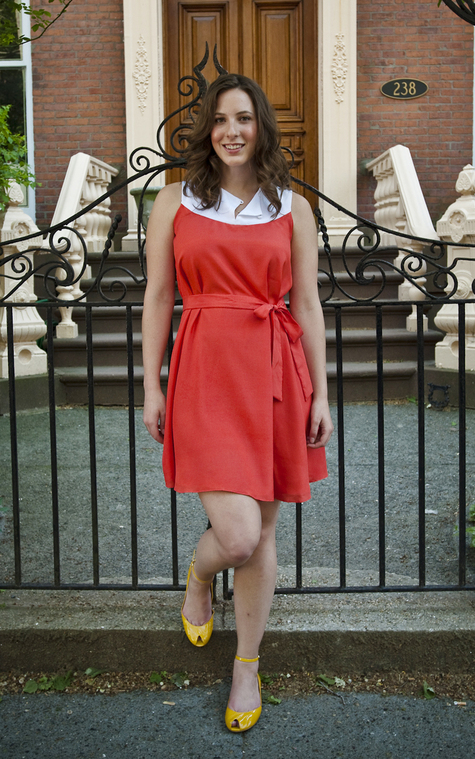 Some fabric suggestions for the Gail: If you are trying to recreate the Modcloth version then yes, buy lace. Notice that the lace in the Modcloth dress is not traditional. It has tiny eyelets in varigating spaces. But choose what you love best. Also, if you do not want to finish the necklin with a sewing machine, look for a lace that has a finished edge.
I will also be showing you how to alter the pattern for the modcloth version. So here's what you should buy:
2 yards of body fabric. Either silk, charmeuse, anything floppy. I wouldn't recommend anything too stiff.
3/4" yards of fabric for top inset. Either lace or another type of sheer fabric. You can also use a white floppy material if you so choose.
invisible zipper (6" for size 34, 7 1/2" for size 46)
5-6 small buttons
If you are making the Modcloth version also buy some very wide elastic for the waist 2.5" or wider.
Photo burdastyle