Oh dear. I really should have done this earlier in the week. There were so many wonderful photos to choose from It broke my heart to have to choose only three....so I chose five....but even that was difficult. But here they are, my fav Grosgrain flickr posts this week!


Isn't this knitted cardigan the cutest! I really wish I had the patience to knit more often. The little flared bottom is the sweeetest!


This was the work of flickr user Spenatamamman, she says.....


"If you think the poor girl is dressed up in a strange way, this is a picture from an easter tradition in Sweden. Kids dress up like "Easter hags" on Maundy Thursday.




Where I live, all the kids gather at "Hembygdsgården" (it's a bunch of old houses moved there from all over the area around), they play and search for candy.


I guess this sounds kind of strange to non-swedes ;-)."


if you would like your latest sewing project to be featured in Grosgrain please join the Grosgrain flickr group.




Please also set your photos to 'some rights reserved' so that they can be used. If you want to keep your photos more private you can ABSOLUTELY still participate. But in order to use a photo of yours I will have to contact you by email instead which can sometimes take longer than the posting date.



Also, I'm more inclined to choose photos that have a short paragraph describing the photo so that I can include it in the post. It doesn't have to be lengthy or even about the dress. It could be about the photograph itself.


I hope you enjoyed this week's Favorites of Flickr post.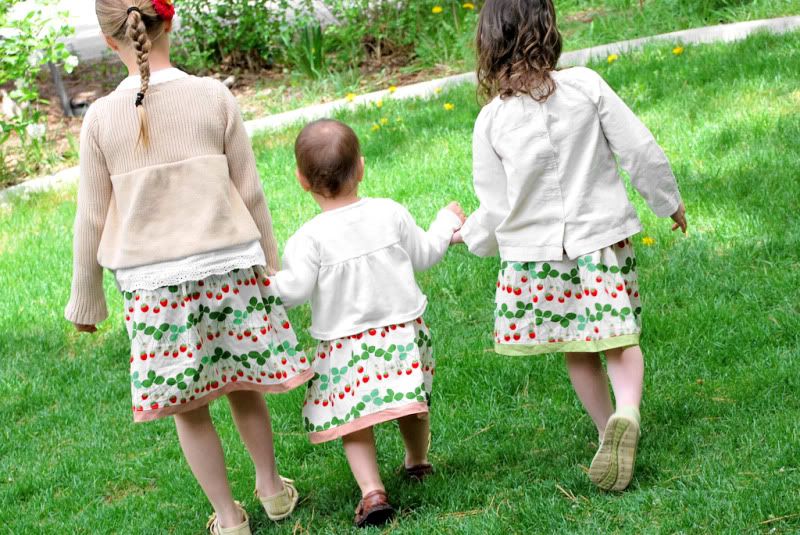 Please click on the photos to be taken to the author's flickr post. Here are the flickr credits in order from top to bottom, Spenatamamman, Mark it with a B, Bubblefishjodie, triciacope and luckyknitter.

AND HEY, check out the cool anthropolification pleated petal tank!