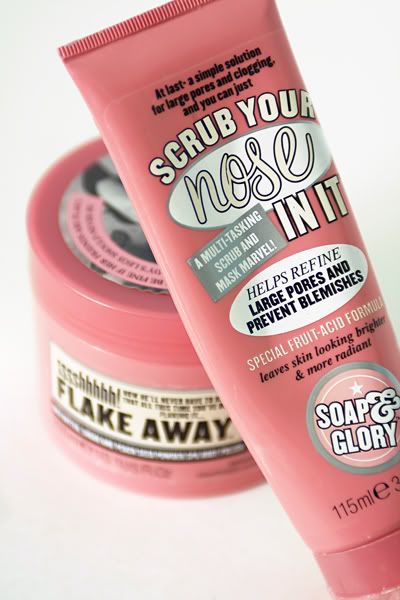 All you girly girls out there please welcome Grosgrain's newest sponsor: Primp and Tell.

Ever seen an ad for a new Cover Cosmetic and didn't want to spend your own money to see if it was everything it promised to be? I know I've felt that way! Eyelash plumpers anyone?

Everyday, Missy and Kelli try a new cosmetic product (makeup, hair, etc.) and dish out all the good....

and ugly

details, saving you the time, trouble and tender!

And who better to review the fine points than someone who's tried them all!

Not only do they do review but they also host giveaways. And I'm sure my readers can appreciate that!

Today's latest scoop. Maybelline's Dream Matte Powder.... I myself had considered buying this at one point but decided not to for one reason or another. I think I thought it would be too dry. What do you think they actually said? Why not visit and find out for yourself!



Check out their sidebar for all their recent posts.

Here's a little bit about the girls behind Primp and Tell.
Creator Kelli, loves cosmetics. A LOT. Especially skin products and eye shadow colors. She loves lip stains and under-eye concealers. She love hair conditioners and anti-wrinkle creams. Give her some shimmery powder and a non-smudging mascara, and she's yours forever. She reads beauty and fashion magazines like they are the manual to life. But she is also a mother of three on a strict budget, and it always makes her laugh in magazine spreads where they put their "budget-friendly"
buys—where "budget-friendly" only means it's a
$95 face cream instead of the $175 one. Whose budget is that?! She's easily suckered in by the

promises on a label or magazine ad. And her cabinets are full of stuff she's used a few times and gave up because they didn't deliver. If you are like her, then this website is for you. Here is where she'll report her results on the products she loves—or hates.

Missy is a working mom and wife and commits lots of fashion and style faux pas. She leaves her make-up
on when she goes to sleep. She buys most of her

beauty products at Target, conditions and flat irons her hair every single day. She started wearing make-up when she was 13 years old. Now 15 years later, she's mastered some skills (eyes), fretted over others (cheeks, eek!),
and only dream of discovering the secrets to perfect skin. With red hair, brown eyes and fair skin, tackling the primping world is never easy, but she loves a challenge, and she never EVER leaves the house without make-up on! Here she'll dish more of her primping faux pas, show you her go-to favorite products, great new finds, and help save you time and money.